Fully automated freight invoice check to reduce costs
---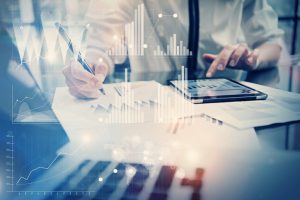 Freight is expensive, usually too expensive. Generelly invoices are between two and four percent above the agreed tariffs, unless they are systematically checked. However, the complicated freight rate structure makes it virtually impossible to reconcile invoices and tariffs manually.
An excellent solution is our powerful, automated online service. This checks every single shipment of all your service provider invoices worldwide within a very short time. As a result, discrepancies and errors can be rectified immediately, and your business can avoid late payment with all its unpleasant consequences.
COMPACT OVERVIEW
Process
Your Return on Investment
Consolidation of invoicing data by service provider
Consolidation of freight rates by service provider
Alignment of interfaces how to receive the electronical invoicing data
Loading invoicing data
Loading freight rates
Invoice checking on shipment detail level
Claim handling in case of invoice deviations
Account assignment of billing data according to customer request

2 - 4% savings by a 100% fully automated control of your freight invoices
Clarification of invoice differences and credit note request by us
Individual account assignment of your freight costs as specified

The online review has another huge advantage: It provides perfect data analysis. The monetary and logistical data is collected during the audit and can be evaluated in various ways for the benefit of your company. With the help of the POLYGON integrated modules Analysis, What-IF and Geo-View, optimization potential can be identified quickly, for example in logistics.
You can also optimize freight purchase with us and thus achieve savings. Up to 30 percent cost reduction per lane is possible.
POLYGON is suitable for small, medium and large companies and can be used regardless of the number of service providers. In any case, the system provides an accurate and extremely fast invoice verification service – at an affordable price.
Keywords
♦♦♦  Invoice Checking – Invoice Claim Handling –  Savings
♦♦♦  AUDIT – Service Provider Control